Riding over the Himalayas
Diary of Delhi to Ladakh
Russell my brother and myself spent February of 2008 riding a motorbike around India.
This was a dream of myself, my father John Lister had a passion for motorbikes and photography, he spent many of his younger years in trial bike competitions, riding Triumphs and Ariels, there was always a story he had with his bikes all classics of their time, I grew up on a farm and followed his quest for bike love, I had mostly dirt bikes that I would ride around the paddocks, I always had a bike that I rode off-road or the occasional trip to work. Dad died 2 weeks before our first expedition on bikes in crazy places, he also had Elzemyers so it felt like he had died a few years before, the disease eats the brain and you have no memory or relocation of what's going on around you. Even though we would tell him his boys were going on a epic trip on bikes we will never know if he knew what we were talking about in these times before.
These trips are dedicated to my dad, I wish he was still around to see what his boys had done and the stories and photos we could of shared with him.
This is the second trip, I hope to do a trip every year and explore the wonders of what the this wonderful world can give us.
Ladakh Himalayas
A journey over the highest mountain passes in the World
Chandigrah
Our first day, We arrived the night before into Delhi, as soon as we arrived we drove for about three hours in the early hours of the morning, we got in about three am. We woke about nine and had some breakfast-2 eggs 4 toast, omelette. had siesta, We went to Sector 17 shopping district were this was our introduction again to the Royal Enfield, we rode this classic 500cc the year before on our tour of Rajasthan, she's a well prized machine in India, "The Classic" a bike that India sets its pride on. The Enfield has its foot brake and gears on the opposite side to what we are normally use to, so within a few minutes of riding again we quickly got use to the Bullet again.
I brought Raybans at sector 17 as I needed some descent sun glasses as with high altitude the glare is very strong and your eyes can take a beating, had dinner there, early night. young guys trying to sell cheap sunglasses, even though they looked pretty good I opted to buy the originals which seemed the right thing to do.
Sector 17 felt like a prison compound, concrete style blocks of 3 story buildings and wide open spaces, almost like a middle eastern style influence, it was designed buy an architect by the name of L Corbusier, I guess he was trying to modernize this city.
I was quite surprised with the number of modern shops, Gap, Guess, Nike all had quite flash stores with very hip employees, the style of the clothing had an Indian bent to it
Met ..... who joined us for part of the journey, I don't think she knew what she was getting herself into and either did we, she was on a very tight budget and being in group of all men I'm not sure if this kind of journey ended up being what she was expecting, she traveled in the support vehicle with Surenda and the mechanic and the trip is not for the faint hearted either thats for sure, in the support vehicle you are dealing a lot with the traffic the Russian Tata trucks, road blockage and slow vehicles where a motorbike you can weave your way through difficult situations and have a lot more movability.

Day two
Chandigrah-Chindi
This was a very long day, the weather was a little wet, at the start we stopped and helped three guys out with their broken down motorbike, the road we were on at that time carried every form of crazy transport you could imagine. You saw camels, cattle, all sorts of weird and wonderful forms of transport, lots of trucks carrying supplies up into the Himalayas at this time we were on flat country side ride one of the main roads into the mountains. The boys we fixed their bike for followed us for a while weaving in and out of the traffic, these kids ride with not much fear, and no safety gear on as well.
The main road that winds it's way up twists and turns with diesel trucks and fast cars that seem to always be in a rush to get to the top, lots of overtaking on corners, buses overtaking trucks on corners, basically when you have a situation like this the on coming traffic ends up giving way and slows down to let the crazy buggers through, its very dangerous driving, we had rain, slippery roads and the crazy traffic to contend with. The views of vast massive hills with townships just hanging onto the loose and terrifying ledges made me think of how many houses must slip down these banks, I don't know how some of these buildings perched there. Once we got through Shimla we rode through farming regions, these were terraced hills with palms and enriched vegetation and lots of mist, must of been low lying cloud from the mountains, we came across a golf course which seemed really weird in this neck of the woods, your use to seeing 3rd World poverty and shanty towns then around the corner is an elaborate golf course, around the next bend I had a crazy monkey run at me while I was on the bike, it seemed it was a bit crazed or something or maybe he was having a release and needed to get something out of his system!!. he had his arms in the air and ran straight towards me screaming, he also had big teeth, I'm not sure what monkeys do to you when they reach you in this state, I must of been lucky I was on a bike and could accelerate away.
I think this day knocked us hard, or should I say myself, with the wet weather about 8 hours of riding, dealing with a lot of diesel smoke from those trucks gave me a bit of a throat infection, also with the intense concentration all day I think it took a bit of a toll on me, also climbing to high heights and getting your body to work with less oxygen made me feel a bit whacked..
We arrived at our hotel which was actually quite nice, it was a wooden log cabin style place in a very small town called Chindi, it was perched amongst the pines. We changed out of our wet riding gear and went for a walk to the village next door, as my passion on this trip is to take photos we geared up and went and had Chai in a small kitchen come cafe. There were a couple of old characters there sipping Chai so I took a photo of them in their great colorful hats and beautifully manicured clothes.
There were only a couple of shops so we walked back, had dinner and crashed on our beds.
Day three
Chindi-Manali
When you think the previous day was epic and hard, another follows even more demanding, I was pleased to have spent three months previous with a personal trainer, as I think if I was unfit I would of only maybe lasted the first trip to Chindi.
The day started in the rain with slippery roads and turns through the forest pines, we had to take it easy on the corners as roads in these conditions end up being an ice rink.
We can across a cow in the middle of the road and as we approached it it freaked, it started to bolt down the road, it was slippery and wet and the cow was running really fast, its legs were slipping and sliding all over the place, it was out of control and traveling down hill very fast, I was surprised that it didn't come a cropper, also sprinting down hill on the over side of the road going around corners I was sure it was going to have a head on with a car or truck, wow this was getting full on, luckily no traffic came from the oppersite direction and after a while the cow slowed down and we managed to pass it without accident.
We winded our way through the hills and we came across increasingly low cloud cover, it was un nerving, it got to a stage were we couldn't see a thing not even a few feet, I had to judge my speed and distance from Ash (our guide) to make sure I weren't riding in the wrong direction.
The sides of the road disappeared and it was hard to work out where we were, when we made a stop I asked Ash how steep the sides were, he said they were big drops, maybe a mile, he said it was probably a good thing I didn't see how high we were and the drops.
We came to a corner and a bus had up turned, not knowing what had happened we slowly rode pass checking to see if everything was all right and wether it had just happened or not, we starting entering little towns and villagers, traffic was increasing and traffic jams started to occur it was still raining and the roads were still slippery especially with all the trucks and cars using the roads, Russ slid off on the road and crashed to the ground, what was hard was there was a lot of traffic and all moving still, Russ had to get up and get the bike out of the way, he cut his leg and bruised a little we kept going and travelled out of the town. The town was on the edge of a river, the rivers usually are roaring with large rapids and moving really fast. there would be no chance of survival if you fell in plus the temperatures would be freezing.
The road became really full on while driving on the side of the river, cliffs and over hangs, roads cut into the side of the sheer cliffs that ran up the gorge, trucks got stuck as their loads hit the roof of the overhangs and some truck found it hard to maneuver around sharp beds, it was a circus, we had to weave our way around the traffic jam and around the jammed trucks in the overhangs- what a mess.
Once we got through the cliff roads we entered a tunnel that had been drilled through a large mountain, now this was an experience, with the Royal Enfield the lights on the bike are not that strong, in fact they made no light on the road at all. This tunnel also had only a light bulbs hanging from the roof that basically shed no light either, total darkness, we had to follow Ash in front of us again going blind, also trucks from the other direction blinded us as they approached, I worked out were to place myself on the road by judging from the trucks that passed from the other way, I rode to the left of the passing truck as they passed and as long as you weren't going head on you should be able to make it.
Traveling through the tunnel I had glimpses of men on the side walk, either laying down or walking around in darkness, what were they doing there, it was a much better place outside this tunnel for sure, and much cleaner air, crazy. towards the end of the tunnel, and this tunnel was long, must of been a few miles there we a couple of cows about 200 meters or so within the tunnel, not sure what they were doing there either, not much grass in there and lots of noise, darkness and fumes hmmm.
We got through the tunnel and started to ride into valleys with small villages, we were riding through a little town when school had just got out. there were lots of school kids everywhere, we saw a bus cramped packed with kids, they were also on the roof and holding on to the side of the bus, safety, well this is India. I sometimes wonder about the route of that bus, riding through the mountains.
Traveling along a straight rode from a village we picked up speed, something in my conscience told me to stop as I approached a cart on the side of the rode, just then two small children aged around five ran across the road in front of me, the mother with them screamed at them as they didn't look before they bolted across the road, I think God told me to stop at that moment and give me the ability to use caution at that spit second, they definitely would of been hit if I hadn't slowed down.
We entered the town of Manali, wet and tired after a full day of riding, again very demanding in the rain and cold, and the fumes really mess with your breathing, due to all these fumes I got a throat infection, this infection gives you a sore throat, and hurts when you swallow. The hotel was quite nice and we had a decent dinner then went to bed rather early due to tiredness from the big day.

Day Four
Rest day in Manali, got up early went to markets, most still shut, went over pray bridge, rode bikes to the castle, 1500 year old building, sleep, went to old Manali rained came back dinner at chinese restaurant in busy down town.
We got up, and checked the weather out the window, we needed a clear day to be able to go up the Rohtang Pass, as it was a bit cloudy we decided to have a day in Manali.
The streets were quite quiet and there was a bit of light rain, the air was cold and people were slowly coming into the town and starting to open up their shops. Apparently this was bit of a resort town for the locals from Delhi, the snow village at the base of the mountains, where city folk come to play in the snow. Russell and I walked around the town, we went over the pray bridge that went across a torrent of water, these pray bridges were covered in colorful flags, red, green blue and white flags. We then went back into town, the shops had slowly come to life, but there wasn't much to see, I think the shops all sell the same thing!!!. After lunch we rode the bikes to a 1500 year old building called Naggar Castle up in the hills, it didn't look that ancient, it was all made of wood and looked a bit Swiss in design. We checked out the view over Kullu valley and rode back to Manali.Russell and I caught a Tuk Tuk up to old Manali, we wandered around a little, it was raining and a little bit miserable we hung out with a couple of backpackers and had Chai, we left old Manali and went out for dinner at a chinese restaurant in the town, bed.
Day Five
Manali-Keylong
Epic day, we left early and this was the first real riding day up into the mountains, at this stage we weren't to sure what to expect, and also not realizing the journey ahead, we set off leaving Manali behind us climbing straight up into the mountains around us, these were amazing huge mountains, we weaved our way through pines and up the rather good sealed road. then we hit the Rotang pass, 3980 meters up, This pass is visited by the local Indian people and is the snow and ski pass of the holiday makers of India, many people travel to this small part of a mountain to play in the snow and to try skiing, these folk generaly come from Delhi, the come in their little Suzuki Altos weaving their way up the pass, dodging overhangs, iced walls, crevases and cliff drops of hundreds of meters to brave the snow and ice into which they play in for an hour then drive home. Half way up the pass we hit the road block of hundreds of Cars, Tata trucks and other weird and wonderful modes of transport all trying to get to the top to get a chance of touching the snow and to carry goods over the mountains and beyond. We waited for a while and Ash fixed a Enfield for a couple of guys who had just begun their journey across the Himalayas, Only problem was they barely got up half of a mountain and the bike broke down, this is the problem of some of the bikes that are hired from dodgy motorbike hire places, huge risk going off into the wild blue yonder on a bike that isn't looked after. It gets very cold up there!!!. After a while we managed to move up through the traffic, we passed up turned cars embedded in ice walls and we passed trucks also jammed in snow and ice below the road surface, there were tents hiring big fur coats for the tourists with not much warm gear, we passed hundreds of people playing in the dirty snow throwing snow balls at each other, and having loads of fun taking photos of their families, all 20 of them who managed to squeeze into mini vans alike. only a matter of a few hundred feet and we went over the top of the pass into an amazing site, no people, just hundreds of miles of mountains starting the great Himalaya range, the Tata trucks passed us chugging out their diesel smoke and we were on our own, this was the first moment of real mountain riding, we were 4000m above sea level, cold and icy roads, also these roads at the top are smashed up by the trucks and the melting snow and ice that eats away at the seal, every year these roads are resealed and worked on as they don't survive the water and constant traffic flow. Felt sick after this ride, must of been the altitude and the cold on the throat, we rode to Keylong, a little town in a valley on the side of some mountains, quite cold from shadows around it, we crashed at the local hotel.
Day Six
Keylong-Sarchu
Over the Baralacha pass, this was a big day ride, magnificent scenery big mountainous ranges high altitude, we hit Baralacha with a large traffic jam, banked up with lots of trucks on one lane road, digger removing snow, broken down truck that no one could pass, we weaved our way through the endless trucks, building rock walls to ride over and squeezing through ice and truck walls scraping side of bikes against ice and trucks to get through, once through we descended to Sarchu ride was good, little traffic rested and waited for support vechile that was still stuck in the pass.
Today was a big day, we needed to ride over the Baralacha pass, we left Keylong and rode through valleys and over smaller mountain passes, in saying that they were still mountains of the Himalayas, and there was still the constant battle of riding around the endless train of trucks up these mountains, sometimes you would get stuck on corners and having trucks turn on you while you are starting a stalled motorbike. We stopped and had Chai by a small lake, it was very picturisque, an old guy turned up with a herd of sheep, he was very old and apparently had walked for years over these mountains with his sheep, and I think he sleeps with them in the mountains, I don't know how he survives up here especially at hi age, he look in his eighties.We approached Baralacha pass, and as we got closer we came across a number of trucks that were stopped in a line for a good couple of kilometers, all stopped and not moving, this meant our support vechile which followed us with a mechanic and spare oxygen could not pass and be near us. We carried on weaving our way around the trucks and getting to the point were the blockage was, it was a broken down truck that was blocking the traffic and no body could get pass, A grader was there also moving snow that had fallen on to the road, but it was a real mess, the trucks were jammed packed and the road was only wide enough for one and a half trucks, at one point we could'nt ride through, Russell and a couple of others had to build rocks up on the side of the road to carry the bikes around some of the stationary trucks. Once over we were allowed to go through by the authorities, just the bikes and we navigated our way through the trucks on the other side, at one stage it got so tight with the trucks we scraped our way through between ice walls and the parked trucks, the gap was smaller that the width of the bike but we managed to get the bikes through, it was a squeeze!. Once through we had free road and it was a great tar sealed road, it was beautiful riding, we wove our way around the snow covered mountains and roads which just had a great perfect layers of blanket snow on them, we passed the occasional stuck truck in the snow on the side of the road, some trucks were stuck deep and all angled and lamed,only a crane could get these trucks out as they were so intrenched. This day of riding I nearly lost it, I was so exhausted from the mountain pass riding and the alitude sickness I almost collapsed off the bike, it was too hard I thought, I'm too exhausted, we had to keep going, this was not a place we could stay as we would die of hypothermia high up in the mountains, lucklerly for the amazing views of the ever changing land scape it keep me going, we arrived into Sarchu, this is were we stayed for the night, a bunch of about ten tents beside some mountains, very cold and barren, one tent had a kitchen in it where we we served with hot noodles and chai, it was getting late and still no sign of our support vechile, it was still stuck up in the Baralacha, we were worried as it is minus five degrees here and probably even colder up the mountain. It was an extremely long night, due to the cold it was hard to sleep, I think I only slept for about two hours tonight, the mattress we slept on was freezing and as the support vehicle didn't turn up we were left with only our riding gear to sleep in, also when it gets that cld at night you generally need to go to the toilet all night long, this was also a hard process, you get into a situation were if you move out of your sheets you loose an awful amount of heat, you stay as still as you can, preserving all the heat you have then you get up in the dark, you walk over the open floor in your socks, on cold stones into a small room on the side of the tent, then you strip off your pants and long johns in the freezing cold and then go to the toilet, then reverse process back to bed, this would happen a least four times during the night. Why does our body want to do this to us Also I don't know why it is but in India the dogs bark all night long, and where ever you are, in the towns, cities, or even at the end of the World where we were, the dog or dogs bark and bark and bark, and nobody shuts these things up!!. I think one reason why you don't sleep much is you are thinking of ways to kill the barking dogs so you can get some peace.!

Day Seven
Sarchu
We woke early and got out of bed, I needed to get to the sun to try and warm up, with the mountains so high around us its hard to get direct sun early in the morning, we had breakfast, which is usually an omlette and some toast and some chai. we had breakfast in a tent, but the tent I found was colder than being outside, man it was cold, our support vehicle hadn't turned up either, it was hard and with sleep deprivation you walked around like a zombie!. Due to the fact the support vehicle didn't turn up we hard to wait the day out, we needed the mechanic and we needed the spare oxygen, in fact this was the place we were suppose to get a top up. I lay on the ground for most of the day in my riding gear, trying not to move around much, when you don't have much oxygen for your body you generally shut down and your body goes into slow mo, when you walk you walk at half speed and you need to drink lots of water to help thin your blood down. During the day a Indian family arrived in a 4x4 car, they were really friendly and we got to hang with them a little and chattered. We gave the kids who were about 20 years old a ride on the motorbikes, they seemed to really enjoy the ride, we just went up the road a little, got too cold, so we can back. The support vehicle finally arrived at about five pm. A bit too late to start our journey so we had to stay another night with the cold and look forward to another two hours sleep again!. Apparently they were turned back on the Baralacha and sent down the mountain before the cold night set in, the army came up to help the trucks and get everybody off the mountain, our support crew ended up staying at the chai shop beside the small lake. As I didn't want to feel the cold I decided to stay in my same riding clothes from three days, I guess with using energy to get them off, being in minus five degrees and then putting on cold new clothes was a bit too much to bare. stick with the crusty faithfulls.
Day Eight
Sarchu-Leh
Due to staying in Sarchu for an extra night and being held up by the delay of the support vehicle today we needed to ride for 12 hours to make up for the extra day, this was a very demanding day, We left early, I reckon it was around minus five degrees for the first couple hours, we were freezing cold, my fingers were so sore from the cold we had to stop and put them on the mufflers to get the blood circulating in them and to warm them up, I haven't experienced pain in the fingers like that due to the cold before. Today we were going to attempt three mountain passes, the first was the Gato Loops, this was a twenty one road loops up the side of the mountain, I got in trouble with my bike on one corner, I ended up in second gear and I was going to slow, I got stuck on a tight bend and almost stalled, it was hectic, we were passing trucks and when I got stuck on the corner a truck turned in on me as it was going around the corner, it missed me by inches and to this day I'm not sure why it didn't hit me, but it didn't!!!. We got to the top of the Gatos and there was an incredable view of the ranges, we were high up and amongst the snow again, I hit a patch of ice and came off the bike, I wasn't hurt but the roads were really slippery and when you have road tires there is not much grip, I road with my legs splayed out so my feet could touch the ground if I started sliding.We rode over Nakela and La chungla passes, we had morning tea at Pang, mostly a truck stop, We were very high for most of the day and it was cold to, we travelled over a very flat terrain area, it was about fifty kilometers long, and one very long straight road. Due to the amount of trucks using this road it was very bumpy and the bike juddered and vibrated my arms to jelly!. After this stretch we then rode over the second most highest rode in the World The Tangling pass, this was 5200 meters high and very hard work. With altitude, rough roads, ice roads, altitude sickness, the constant pounding as these were road bikes that had very little travel in the suspension and being as tired as I was from only four hours sleep over the past three days it started to take its toll on me, I think there was a moment when we stopped to fix a puncture on Ashes bike where I thought that I could not go on (maybe this was part of altitude sickness) I was so exhausted I nearly collapsed, its a strange thing when your mind actually is telling you you can't do this anymore. We carried on though, luckily we got onto some good sealed roads, my will sparked up as we travelled through some amazing valleys with some incredible rock formations, there were some little villages we went through as we descended down out of the ranges, I wished we stopped here for a little while and took in the area. (maybe next time!)arrived at Leh at 6pm exhausted- biggest day so far (again).
Day Nine
Leh
Leh is a small town high in the mountains situated in a large valley, We stayed in a nice hotel, Our room was a couple of floors up, and every time we went to our room it was a hard walk up the flight of stairs, this is because of the altitude of this town, the lack of oxygen does make you sluggish and slow and out of breath. Today we spent the day wondering around the town, which was quite lively, shops and market sellers on the side of the road, streets and avenues with hidden shops, just on the side of the shops is a large football field with events going on a lot of the time, while we were there in the evening there was a soccer game, and a local music festival, we stayed for a while and took photos and mingled with the locals. During the day we took a short ride to Thiksey Monastery about thirty kilometers south of Leh, this monastery is situated on a hill and looks amazing, In the monastery we had a walk around the buildings and were lucky enough to be able to go to the kitchen and watch the monk boys receive their lunch. It was a great photo opportunity for us, even though it was a dark room, the richness of the red robes on the boys really gave us great images. Today was also a dry day (no alcohol) and veggie day only, hence having veggie curries for dinner.
Day Ten
Leh-Nubra
The Khardungla pass, the highest mountain road pass in the world, 5800 meters high this road weaves its way through mountains and down into the Nubra valley. We leave early in the morning from Leh for our journey to Kyagar in the Nubra valley. The view from the top of Khardungla is breathtaking, and we stop to have some chai, we can't stay for long as the air is very thin, you quickly become weak and walking around is hard work. We take some photos of our achievement and carry on down the other side to the valley. On the way up I missed a fantastic photo opportunity, there were some road side workers working on the road just before the top of the pass. there was a moment where about six men were holding a huge jack hammer and were chipping into the side of the mountain, water and steam were coming off the rocks, there was a great flash moment of a great pic, but as we were almost at the top and needing to get past the road works we didn't stop. Going down the other side we encountered icy smashed up roads and quite cold air, but not long after we came onto some great winding roads and huge majestic mountains leading into huge valleys. Half way down the mountain we picked up an old man who was walking on the road, a really sweet old guy with an amazing smile and a warm heart. He was really grateful with the lift and asked us over to his house in a village not far from where we were staying. Riding through the valley was great, great long straight roads were we would open up the throttle and push the bike as fast as it could go, even laying down on the petrol tank to try and get more speed from the aero dynamics of our bodies. A couple of Indian jet fighter planes passed over our heads and bulleted up the valley, wow what a place to fly fighter planes. We started to approach the side of the mountain and in my view there were sand dunes (this area was known as the cold desert, 4600 meters and there are two humped camels up here to) also in front of me there were cascading waterfalls off the mountains and tropical looking oasis's with palm trees and tree life, it was a strange moment seeing all this at once, we then arrived at our hotel, had some cold beers and had dinner outside. When it got dark the stars came out and I have never seen so many stars and so close to me before think due to the hight we were at the night sky is so much closer to us and also the clear air above us, no city lights to obscure the view, lots of shooting stars and bright stars, awesome sight.

Day Eleven
Nubra valley
We woke up in a peaceful oasis in a small village in the Disket region, Russell and I went for a early morning wander around the area, the houses were on small plots of land and all growing something. There were lots of streams all being feed off the surrounding mountains, all weaving there way around the fields, and all designed to irrigate the paddocks in a cleaver but primitive system of channels and waterways that fed the small village. We had breakfast and we then went to the local Disket school, where we gave pencils and books, maps etc to the school for the children there. Ash and Anji also helped start up the generator that powered six computers in a room, however the fumes and the noise and also the cost of running the generator on diesel made it too hard for the school to use the computers, shame. We then rode our bikes to the Disket monastery and I took photos of the monks and views of the mountains from around. After the monastery we rode to the old man we picked up in the mountains place in a little area called Sumer, he had a really sweet family and home, we all sat oppersite each other on the floor in their lounge and we were served milky chai, which tasted a bit sour, the hosts couldn't speak our language so it was a bit hard communicating. I gave the old man a watch that I got free in Singapore money exchange when I transfered some cash, he seemed to like it a lot and was wearing it on his wrist. We then went back to the hotel, dropped off Ash and Anji and went for a bike ride to the border not far from where we were staying, this border was manned by the India army and it was the point were only the army could proceed, The war between Pakistan and india was still operating in Kashmir, its the highest battle in the World with soldiers fighting at an altitude of 22,000 feet in the mountains. The soldiers can only stay up this high for a maximum period of three months due to the altitude. Russell and I parked the bikes and walked up a steep mountain track that led to some rock huts and pray rooms up on the mountain, the path was rocks formed to make a walk way up to these stone rooms, it was very hard and demanding due to the altitude we were in, one step at a time and very much out of breath. Once at the top we entered one of these pray rooms and were confronted by a very scary buddha, it was a real Indiana Jones moment, it was cold and windy and very desolate, the door creaked open and the light shone directly onto the scary buddhas face, hmmmm spooky!!!!. We made our way down after this hopped on our bike and rode back to the hotel for dinner.
Day Twelve
Chigger to Leh
A relaxed ride back to Leh today, the scenery was breathtaking, tall mountains lined the cold desert valley, there was one road that took us across the main valley, it was long and straight, a good opportunity to open up the throttle and see what the old girl was capable of, we even leant forward to help with the wind resistance, to work out how fast we were going was hard as the needle on the speedo jumped around quite a bit, I was going anywhere from 90 to 120 km/hr, I would say 120!, we rode the smooth road back up to Khardungla the highest road in the World and made it back to Leh in record time, I think it was the fastest trip back according to Anji and Ash. Russell did come off at one stage in the dirt, Ash and I would sometimes take a short cut between roads, mostly on the mountain passes, these were basically goat tracks in the dirt and the occasional pile of stones and rocks, Russ would follow us and not been use to dirt bike riding would come off in the loose gravel. He keeps knocking his bad leg which doesn't help the healing. We arrived back at Leh early, we went for a walk into the town with our cameras, had dinner and a early night.

Day Thirteen
Leh-Alchi
Good ride, smooth roads, went to Likir monastery gold buddha statue outside, closed at cpm had limited time beautiful surroundings in valley,checked out another monastery very ancient city style used for film sets, nobody there great views. went to nunnery rode through valley very quite and scheduled met girls all with shaved heads all lived in nunnery 29 of them ages 5-22 all self sufficient even through winter- gets very cold there, rode to Alchi picked up school boys on bikes- had dinner good nights sleep, very quite in valley.
Today we headed to the quant village of Alchi, this small village is made famous by the bowler style chinese hats that the women wore, and the beautiful traditional clothes they wore as well, these clothes were like robes and the style looks something out of the chinese middle ages or even something the Monguls would wear hundreds of years ago.
On route to Alchi we visited Likir monastery, the monastery is well known for it's location in the valley, one of the most picturesque and is situated on the Indus river,. A huge gold Buddha statue rises out of the building and came be seen around the valleys that surround it. As we arrived about midday un be knowning to us the monastery closes at 1pm for a few hours, so we only had about ten minutes to race around the building, they must of seen us coming. I bet most place's we visited on our tour during the day would of looked at us strangely due to the bike clothes we were wearing, we looked like something out of Star Wars or Robo Cop!.
We then visited another monastery on an amazing valley setting, this monastery looked really old and was half falling down by the looks of it. It is used frequently for films and looking around the buildings no one was around, apart from one tourist I think we were the only ones there, even our support crew stayed in the car park, maybe it was haunted or something, at the very top of the monastery we climbed a ladder to get to the roof and discovered hundreds of bottles of empty Monk Whiskey, you sometimes wonder what the Monks get up to while living in the old Monastery, not as pure as one may think, naughty little monkeys!. The afternoon however was very pure and quite life changing in humbleness. We rode to some mountains and took a gravel rode that went into the mountain through a crevasse, very Indiana Jones style, the ride took us to a very secluded monastery high up into the mountain. This was Chulichan Nunnery, a nunnery that looked after girls who were left there by parents who felt they could not look after them, they were children aged from 5 years to 22 in age, this was a very humbling experience and one I could not hardly lift my camera to. The pureness of the lifestyle and the dedication these girls had to their religion was amazing. The girls all had shaved heads and lived totally self sufficient in the monastery lead by older nuns who have lived there all their lives. What was interesting was that when they reached their leaving age of 22 they are to make the choice of leaving been a nun and go and live in the district or to be sent to the slums of Mumbai to work out there, a stark contrast to the life they had in the mountains secluded from all outside life and ways. They even live there during the winter months which can get to very low minus tempatures. After the nunnery we rode to Alchi, we picked up a group of school boys on the motorbikes on the way. stayed in a nice and comfortable hotel, had dinner at a local restaurant and called it a night.
Day fourteen
Alchi- Leh
Went for amazing walk around the village of Alchi, a lush oasis of maze fields with streams running through like veins feeding the crops in a well organized irrigation system, we walked through fields of maze that swayed backwards and forwards from the wind gusts that came through the valley, and yellow flowers of Mustard seed plants producing beautifully rich colors against the dark green maze fields, we visited a 800 year old monastery still in original condition with original wood and painted walls, The old keeper let us into the rooms that were dark lit and still being reconditioned back to life, the condition of the wood beams and walls were amazing considering their age. That afternoon we rode back to Leh on a smooth tar sealed road, it was a fast run back- spent the evening walking around shops and markets, we brought scarfs for our wives and watched a game of soccer,there were also a lot of people cheering their local side on, must have been against a neighboring town on a hard dirt surface, also meant for a fast game. At night we had dinner at chop sticks Thai restaurant, restless night again in Leh with dogs waking us up during the night. I think they sleep during the day and come raging alive at night or should I say early hours of the morning.

Day Fifteen 28/06
Rode to Stakna monastery, very colorful monastery, rode long way around the farming rural area back to Leh, lunch at Thiksey restaurant, back to Hotel for rest
Day Sixteen

Leh to Pangong
Awesome ride up and over Chang La pass mountain road, very high with big passes, steep roads, cliffs, long journey through streams and rough terrain, met 35 bikers from Holland, all going at various speeds, broken down etc. Got to lake, was cold and windy, 135km lake salt water, amazing blues and barren mountains, rode around the lake to little village, dirt roads. slept in tents, cold and noisy, always dogs barking all night.
Today we rode to Pangong lake, the highest salt water lake in the world 135 miles long 4000m high and stretching all the way into China. The path to get there was over the Chang La pass mountain road, an amazing road accending into the stars this road just seemed to go up and up. Some times you stop to look at the amazing epic views gasping over how high you are and how steep the cliffs are you are standing on, then 30 mins later you are still climbing and then looking down at the other epic high view you were at earlier!! We can across a large tour group of bikers about 35 of them we counted, it was a strange site, bike after bike after bike, these guys hadn't realized what they got them selves into, we talked to one of them, they were all Dutch and when they signed up for this tour they didn't know how many of them there would be, he'd thought about 8, 35 is a totally different tour, not only do you have to wait around for everyone, but when someone breaks down it holds the whole group up. They were travelling a slow journey all day and not really seeing much at there destination as they slowness of the group meant not much site seeing!. anyway it was fun passing them all and racing they mad dutch men at the front of the group, these guys were really hungry for speed and first place, men on their machines all testosterone no brains. A long day ride and some hairy moments going through streams and ruggered terrain, getting a bit sore by now and arriving at the lake was meant we could get off the bikes and rest our butts. Pangong lake was a beautiful terquose color, glacial blue with vast barren harsh mountains surrounding it, it was cold as we were quite high up and deep into the Himalayas. We went for a ride along side the lake on a gravel bumpy road and ended up I think at the village which is furthest away from anything in the world, not sure why anybody would want to live here but sure enough some did. It was very quite with I think we saw one local, I guess everybody else was inside keeping warm by the fire, and this was summer!! We rode back to the tents and had an early night, again the dogs must have followed us and barked the whole night, it was also a bitterly cold night, these nights when you are cold its hard to sleep. Goodnight Pangong.
Day Seventeen
Rode back to Leh, went really fast, we raced the Holland guys up the pass and won, crazy riding. beautiful ride down the other side, nice roads, awesome pass riding, gliding all the way down, got back in 3 hours, normally 4-5.
Day Eighteen
Flew back to Delhi, went to Aruns place, went to bank then to Chandi Chok for final photo session, walked around back streets and shops. went to airport, said good bye to Ash and Anji, flew back to Sydney knackered!!!!
Tour company http://ventureonwheels.in/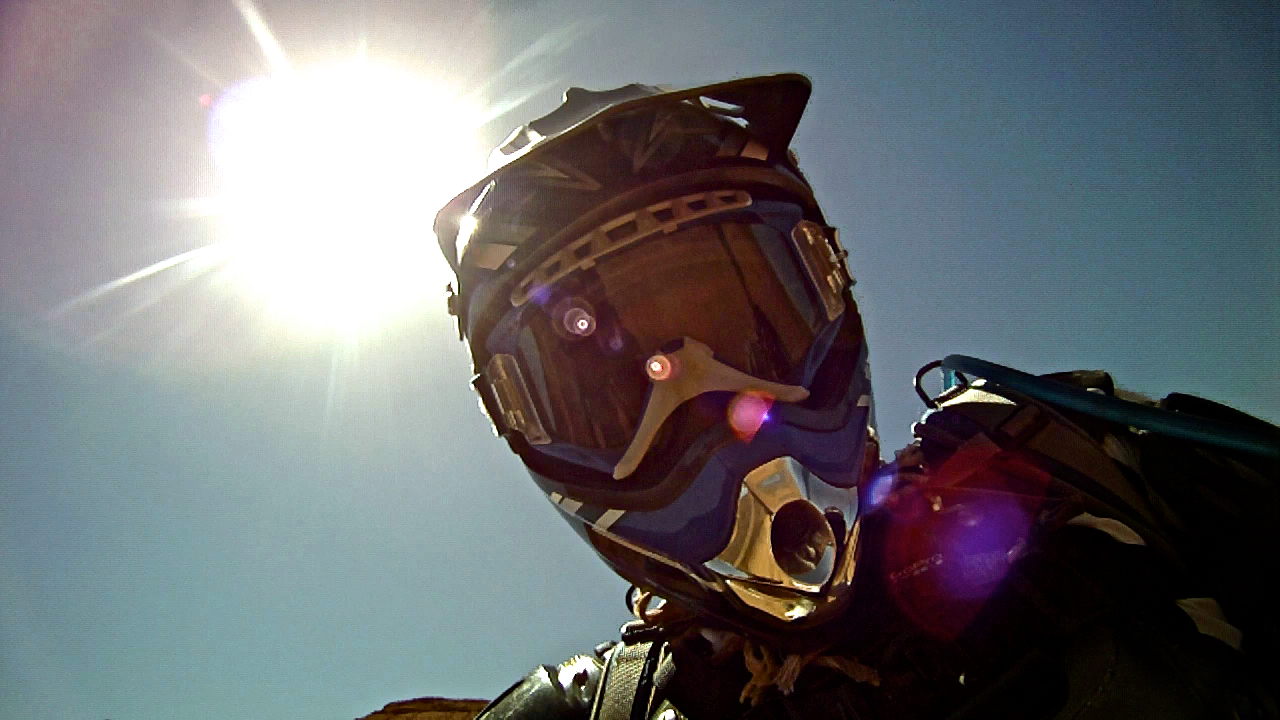 Morocco Offroad

If you want to ride on rocks, harsh arid land and mountains, then I guess Morocco would be the place to go, and yep, that's what I found. This is definitely a hard barren place and the country is all built upon rock.
I arrived by plane into the town of Ozauzazite at 2:30am and met my guide who was going to take me on my tour. I wanted to travel by myself on this trip, as I wanted the opportunity to stop where ever and whenever I wanted to take photos without holding up a group.
The experience of getting out of Casablanca to Ozauzazite was something out of a circus and arriving in a strange place in the early hours of the morning kept my guard up a little. Traveling for over 22 hours to get to this desert town, I was eager to get my head onto a pillow to get some sleep.
My guide informed me that a tour group of girls that just arrived had just been hurled out of a car with no safety belts on and were in a very bad way staying at their house waiting for a plane to arrive to take them back to Holland. One of the girls was too beaten up and had to stay in hospital with six broken ribs and a punctured lung. The other two girls at the house had between them a broken foot, broken back and shoulder, along with various cuts and grazers to the face and other parts of the body. Welcome to Morocco!
It was certainly a wake up call to how dangerous the region was and with my eight-day trip off-road on dirt bikes planned, the news certainly made me rethink my safety. I got to sleep at 3:30am and was awake again at 6am. I had breakfast with the girls and we then carried them on stretchers to the ambulance to take them to the airport to be flown out. I think their travel insurance company was eager to get them home and away from the local medical "state of Morocco"!
By 10am we were off to start day one. I was riding a Yamaha TTR600 and my guide was riding a KTM 950 Super Enduro. I had the option of getting a KTM 630 but as I was filming on the bike, the Yamaha afforded me less vibration for the camera. I was using a GoPro HD camera mounted to my chest. It's a great camera and is full HD, even though other parts of my male anatomy wanted the KTM (mustang) my safe brain intelligence suggested I should have the Yamaha!
We were off, riding to the foothills of the High Atlas Mountains. We crossed over flat desert type terrain and we rode on rocky roads up through the mountains. Occasionally we would go off the track to head up over hills and also a lot of riding up dried (and wet) riverbeds. I enjoyed getting wet in the streams while riding as this cooled me down a little. The terrain is epic in Morocco, at some stages you feel you are riding in the Grand Canyon, and traveling between 60 and 100 km's took on a fast adventurist and thrilling ride. The lack of people and cars meant we could open the throttle a little to experience what it's like to do Dakar style racing!
We spent a couple of days traveling to the dunes on the edge of the Sahara Desert. To get there we rode for eight hours in 47 degrees C. The amount of water I had would be in the gallons AND I didn't expel any liquid at all the whole day. The body really needs fluid in these conditions; I had a camel pack on my back and I was drinking hot water from it all day. I would drink litres in one session and still be thirsty. In this dry heat (and the type of clothes I wore while riding) I didn't sweat much either. I guess when I get back home in two weeks time I'll be sitting a lot on the toilet!
We rode over sand dunes in the evening, as it was a bit cooler to ride in this climate. It was a different way of riding in the sand. With deflated tires, we would ride over the dunes at about 40 k's p/hr to keep the momentum going so we wouldn't get bogged down. Also a technique you need to have is to slow down at the top of the dunes, as you can't judge the other side. I found this out fast as I cart wheeled down one slope after I went over it too quickly. Another memorable moment was when I was climbing one dune and realised almost at the top that I was riding over Erg Chebbi, the highest sand dune in Morocco. With a height of 300 meters, I realised that this girl was to epic to go over so I freaked out and rode off to the side. The video footage of this is hilarious as all you can hear is my voice freaking out "whoa whoa whoaaaaa!!!!"
I might have to put it up on YouTube for a laugh.
Lines on the horizon and that's about it – just flat hot dry land. We would cruise across these parts sitting on 100ks/p/hr. It was awesome riding, occasionally standing up to carry the bike over the odd ditch; if it's a deep ditch or hole the bike at this speed tends to glide over.
I loved the ride through the mountains as the terrain changed constantly, some harder tracks than others. We would venture up rivers with no tracks and you would see the odd Moroccan Berber riding his horse or donkey somewhere in no-mans land, what were they doing out here? Surely, I thought, if they just moved 20 kilometres that way there is an oasis with palm trees and spring water to wash in.
I guess the view up in the rock house in the side of the mountain with the dirt is better.
I certainly saw a lot on this trip: the way people live, the way animals were treated and also the harshness of the land and what religion and culture can do to shape a place, it's certainly different to my home country Australia.
The last day of riding became the biggest day of the week. We weaved our way around mountain after mountain. One track was very rocky and demanding on the body. With a lot of technical riding around a road that was very busted up, we got to a village in the middle of nowhere. Beautifully surrounded by green lush fields, it was picturesque. I was told it has been used for film shoots in the past, and I could see why.
We headed on the track around the back of the mountain and came across a slip that had taken the road out, a huge boulder had also dropped right in the middle of the once was track, and the edge of the road was a good few hundred meters straight down. We may have got the bikes around it, maybe with ropes, but the support vehicle had no hope of making it through. We had to go back and again over that darn rocky track, oh my arms were feeling it that day.
So, we headed back the way we came, all two hours of back tracking. At one stage, I lost my guide (he goes on ahead a bit) and it really concerned me as I was catching a flight in the morning at 5:30am (why such crazy hours!). I knew we were nowhere near home and after 30 minutes of riding in whatever direction I looked up at the right time to come across Peter (my guide) resting under an olive tree, phew saved!
These trees are hundreds of years old and there are thousands of them all perfectly spaced throughout the Atlas Mountains. By evening the sun was fading and rain set in as we rode over the mountains. There came a time where I couldn't see ahead as the light on the front of the bike only gave me a view of a few feet in front and didn't even reach the roads surface.
I couldn't go on and Peter was too far ahead for me to stick close to see where to go. I had to wait for the support vehicle to catch up and then it could guide me down the mountain with its high beam lights. The vehicle caught up to me and stayed on my back wheel for the next few hours. It was a big day and we finished our trip into Qzauzazite at about 10pm that night. I stopped and had dinner in town, unloaded and washed the dirt off my gear, as I knew it wouldn't get through airport customs in the state it was in. I collapsed at about 1am. The flight out left at 5:30am so I was up again at 4am, to sort out damp washing and motorcycle gear. Goodbye Morocco.
This ride is one of the most epic things I have ever experienced. At the time, I'm holding on and steering the bike down unknown tracks and paths that led us into the unknown, but we hold on and we go forward. We know it's dangerous, but we don't think of the consequences of coming off and doing injury. Each year I go and each year I come back, the experience of traveling over these grandiose landscapes is absolutely fulfilling and satisfying. What a great world we live in.
Music by Scott Langley and Moog Nylon Studios
Tour company http://www.bikershome.net/home/
Himalayas
Morocco